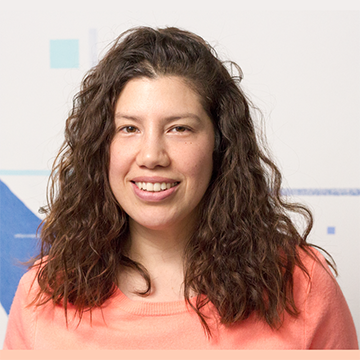 Dulce De La Rosa
How to create a personal website with React + Scss + Bem: The basis (EN) (9:30 am - 10:15 am)
How to create your website with React + Scss + Bem From setting up the local environment, workflow with GitHub and deploying. And small intro about each of this components.
Biography
Dulce De La Rosa is a product designer from New Relic. She loves to be in the intersection between the design experience and the frontend development. For the last ten years, She had the opportunity to work in different places, from small startups like Novicap and Hitch, to big companies such Devex and New Relic. In her free time, She likes to volunteer and be part of the smashing magazine conference crew.
---
Beacons y el marketing de proximidad (ES) (9:30 am - 10:15 am)
El marketing de proximidad fue una de las grandes tendencias en 2017 y seguirá atrayendo cada vez más marcas en 2018. Tendremos que enfocarnos en la proximidad y personalización de nuestra comunicación promoviendo las relaciones a largo plazo con el consumidor. Los Beacons son la punta del iceberg cuando se trata del mundo de Internet de las Cosas (IoT). ¿Como funciona? ¿Cómo pueden los beacons mejorar lo que conoce de su negocio? ¿Cuáles son las ventajas frente a otras tecnologías?
Biography
Ahora esta trabajando como Agency Development Manager para Teleperformance Spain para el mercado portugués. Con amplia experiencia como business development manager y demostrada experiencia trabajando en la industria Digital y de tecnologia. Con grandes habilidades en desarrollo de negocios, estrategia, gestión de proyectos, aplicaciones móviles, marketing digital y relaciones internacionales con el mercado de Portugal, España, Reino Unido, Brasil, Angola y Mozambique. Con experiencia profesional en ventas y un postgrado en Marketing Digital de ISEG (Lisboa/Portugal). Tiene su blog de tecnología: missbeacon.com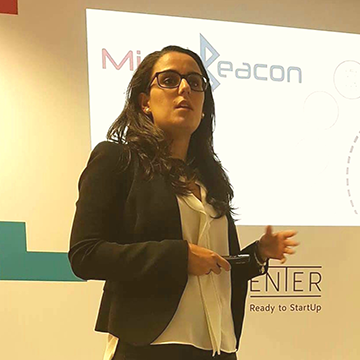 Isabel Ventura
---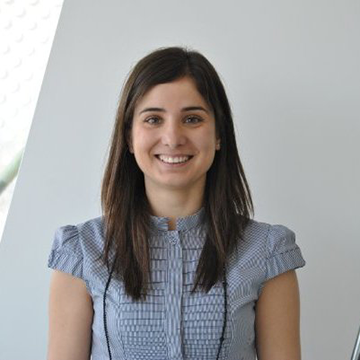 Laia Subirats
Mining social media data of people with rare diseases (EN) (10:15 am - 11:00 am)
My proposal is divided into in 3 sections. The first is to analyze Facebook data related to rare diseases. The second analyzes data from Twitter during the World Day of Rare Diseases 2017. Finally, the third explains how ontologies help to represent knowledge and shows a use case in the context of rare diseases.
Biography
Laia Subirats (1985, Barcelona) is a data science researcher at Eurecat - Technology Centre of Catalonia and a part-time lecturer at Open University of Catalonia. She holds a PhD in Computer Science from Autonomous University of Barcelona and she has more than 10 years of experience in R&D projects in disciplines such as artificial intelligence, social networks and ontologies; both in national and international centers. She loves working in innovative, interdisciplinary and international environments and she is very passionate about improving the quality of life of people using technology.
---
Chatbots: ¿inteligencia artificial o humana? (ES) (10:15 am - 11:00 am)
El año 2017 fue el año de los chatbots. Las agencias de marketing, los gurús tecnológicos, los evangelistas de la innovación... todos han elevado a los chatbots al top de la revolución en la atención al cliente en Internet. Pero ¿qué son? ¿detrás de ellos hay inteligencia artificial o humana? ¿hasta dónde pueden llegar? En esta charla intentaré explicar el estado del arte en el desarrollo de los asistentes virtuales y el papel de los humanos que los entrenan.
Biography
Sonsoles Valero es cofounder y Chief Legal Officer en Botmyself, startup legaltech de desarrollo de chatbots personalizados. Abogada y formadora especializada en Derecho de Consumo y Atención al Cliente. Firme creyente de los equipos mixtos "de letras y de ciencias" para llevar a cabo proyectos tecnológicos, ha centrado su carrera en complementar la inteligencia artificial que se usa en la creación de chatbots con la parte de inteligencia humana que se requiere para su entrenamiento, poniendo en valor la ética y la legalidad en estos nuevos entornos digitales para crear una experiencia de usuario de calidad y segura.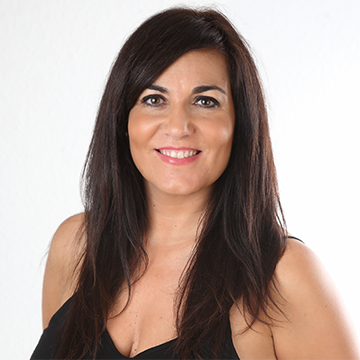 Sonsoles Valero Barceló
---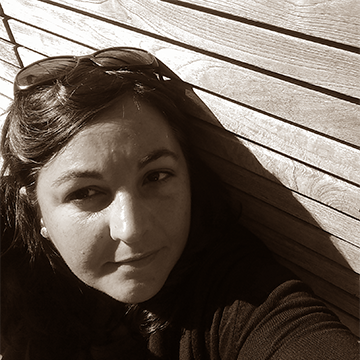 Begoña Ochoa
How to apply agile methodologies with teams on remote (EN) (11:30 am - 12:15 pm)
The aim will be to introduce people about how to work with teams remotely, specially working with agile methodologies. It will bring ideas about how implement depending on the maturity and evolution of the team, technology to use and best tips for success.
Biography
Computer Engineer by profession and Coach by passion, she has been working over the last 20 in, specifically with Business Intelligence – Reporting areas. Being PMP, Scrum Master and Product Owner certified she works acting as a "bridge" between Business and technical teams. Since the last 10 years, she has been working with remote teams for International Enterprises, applying different methodologies and obtaining very successful results keeping always the focus on "Customer Oriented". In her spare time she is also acting as personal & professional coach, mentoring and counselling people.
---
Remote (ES) (11:30 am - 12:15 pm)
¿Qué tienen en común la Garrotxa, Tokio y el salón de tu casa? Cuando trabajas en remoto, cualquier entorno puede convertirse en tu próximo lugar de trabajo. Laura, Nuria, Sandra y Emma trabajan en un equipo remote-first haciendo diseño, testing, desarrollo y gestión de proyectos en una startup. ¿Cómo funciona el equipo? ¿Cómo gestionan el trabajo? ¿Y la comunicación entre ellas y el resto de la empresa? ¿Qué les ha funcionando y que no? Cada una de ellas nos contará cómo abordan estos retos desde su area de especialización y compartirán la experiencia que tienen trabajando en remoto.
Biography
Sandra Saornil: Desarrolladora de software que descubrió su pasión por escribir código mientras trabajaba a 100 metros bajo tierra como Ingeniera Electrónica en uno de los experimentos del acelerador de partículas del CERN, en Ginebra.
Núria Pineda: formada en letras, llegó al mundo del software casi por accidente. Le encontró la gracia a esto de hacer de QA, y ya lleva más de ocho años persiguiendo bugs y programadores.
Laura Renart: Diseñadora UI/UX a la que le encanta combinar colores, formas y elementos desde que una de sus profesoras de universidad le dijo que todo detalle es importante y nunca está ahí sin motivo.
Emma Lopez: Se encuentra a gusto entre desarrollo software y gestión de proyectos, acostumbrada a trabajar en remoto para empresas de producto con corazón ágil. Interesada por la privacidad y el impacto de la tecnología en la sociedad.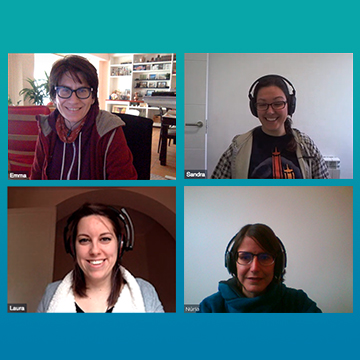 Sandra Saornil + Núria Pineda + Laura Renart + Emma Lopez
---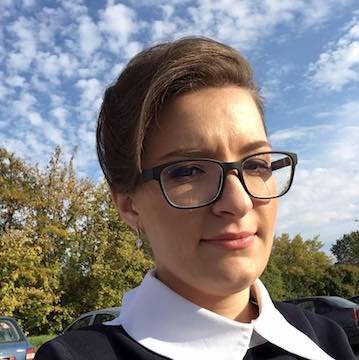 Anemari Fiser
Programming to the extreme (EN) (12:15 pm - 1:00 pm)
This talk is about sharing how a day of programming to extreme looks like, what are the struggles and mostly what are the benefits of writing code by starting with the tests (TDD), push code directly to production (covering CI, CD concepts) and last, but not least doing this with a pair side by side, 8 hours a day, every day. This methodology, even though had been around for some time now, it's still a tabu subject and it's still seen as a hard to approach process. I would like, via this talk to solve some of the doubts and uncertainties that lie around this subject.
Biography
Her current role is Senior Consultant. She likes to describe herself as a passionate developer, interested in continuous improvement and learning. Excited to share knowledge and debate technical topics. Se has started her speaker journey with a couple of meetups talking about Continuous Integration/Continuous Delivery.
---
Be SOLID my Tests (ES) (12:15 pm - 1:00 pm)
En la comunidad de software es muy común hablar por un lado de clean code a la hora de programar, y de blindar nuestro código con un buen testing por el otro. Pero en realidad, no deberían ser conceptos separados. El clean code también debe estar presente a la hora de testear. El buen testing no es sólo coverage.
Biography
Ingeniera informática por la UMU, graduada en Bellas Artes. Programa mucho mejor que dibuja y por eso reparte rigor como programadora senior PHP en Holaluz. Su gato se llama Vagrant.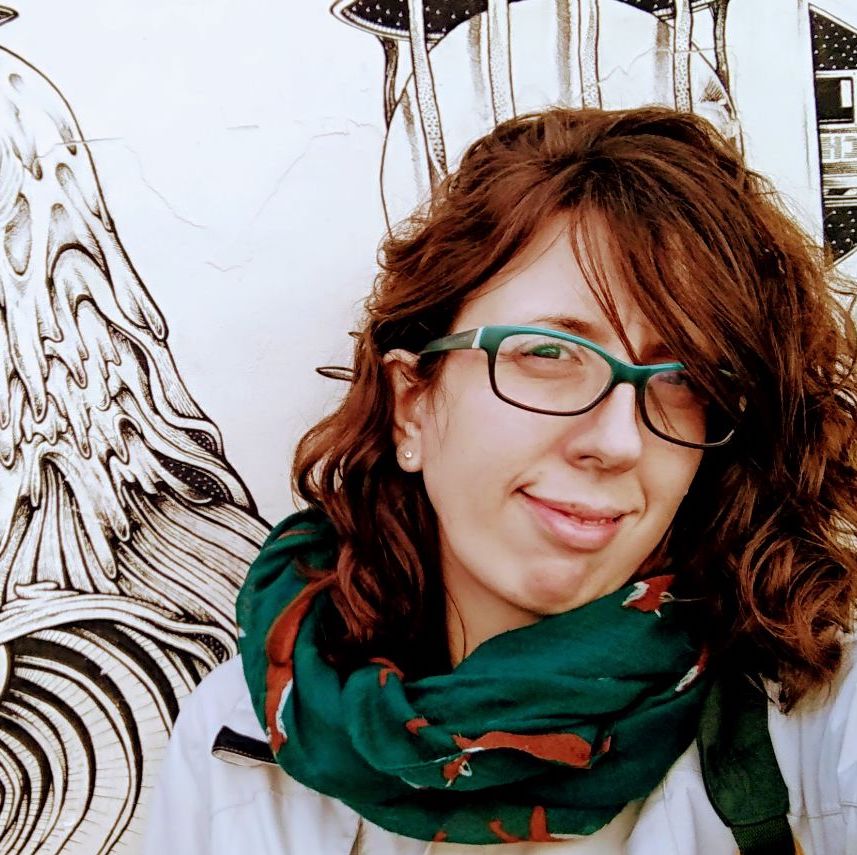 Mavi Jimenez
---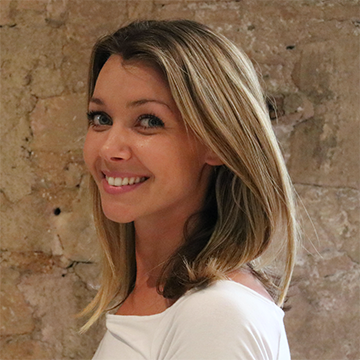 Hannah Tufts
Insecurities and in security (EN) (1:00 pm - 1:45 pm)
This talk will explore the role of women in cyber security with a focus on educating our girls to be smart online and encouraging them to shift the balance for greater gender equality in the industry. Told from the perspective of a young woman immersed in what's historically been a man's world, we'll look at ways to empower the next generation of girls to take the lead and experience the rewards firsthand.
Biography
Soon after graduating, Hannah joined a small business based in rural England where cyber security met marketing and communication. After four years in the world of corporate finance, she accepted a role at a Barcelona-based cyber threat intelligence start-up. Six months ago she launched EXHALE to combine brand strategy with deep breathing, and is currently undertaking some bold moves to encourage smart online behaviour in our highly connected world.
---
UX y neurociencia, diseñar pensando en nuestro cerebro (ES) (1:00 pm - 1:45 pm)
Biography
María Fernández (minimeri) es una diseñadora senior con un amplio bagaje multidisciplinar: grafismo de videojuegos, diseño gráfico y web... centrándose finalmente en el diseño centrado en usuario , diseño de interfaz para nuevos dispositivos, diseño de producto y liderando equipos de UX. Ultimamente se ha centrado en estudiar neurociencia vinculándola con la teoría del diseño.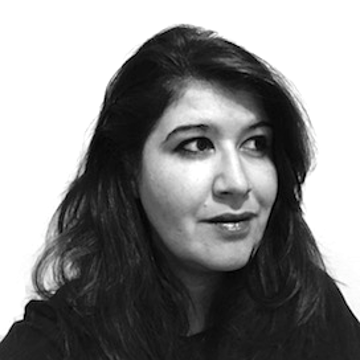 María Fernández
---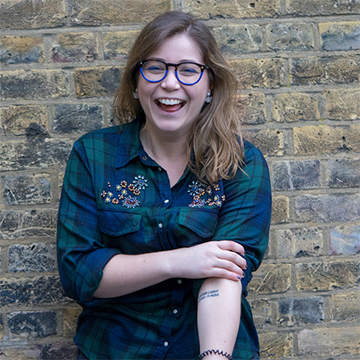 Berta Devant
The fake problem with hiring juniors (EN) (3:00 pm - 3:45 pm)
There is a common misconception that junior developers are a burden and won't be delivering value for the first months or even years. Yet, working with agile work methodologies, using pair programming and code review, you can contribute to your team, deliver value and learn on the job at the same time In this session, we will discuss these misconceptions and how in reality a good developer, no matter their experience level, can bring real value to your team and business.
Biography
Berta is an IOS developer, swift ❤️ and director of Women Who Code Barcelona. She loves learning how things work, using technology to build products 🤖 and good ☕
---
What if robots need our help? (EN) (3:45 pm - 4:30 pm)
En esta charla quiero contaros las principales vías de investigación en las que se está trabajando en el mundo universitario y los avances de las empresas punteras en robótica. Os presentaré la vida de Manuela Veloso, mujer pionera en el campo de la robótica y fundadora de la Robocup. Hablaré, entre otras cosas de un concepto muy interesante: la colaboración entre humanos y robots, conocido como Symbiotic Autonomy, de proyectos de investigación vigentes en la EU y USA sobre robótica, sobre las competiciones anuales y sus objetivos a corto plazo y de los avances de empresas como Boston Dynamics, Aldebaran/Softbank Robotics o Reem-PAL robotics.
Biography
PhD student on Artificial Intelligence and Robotics. She belonga to PLG research group at UC3M. She is a Women-Techmaker/Anita Borg scholar since 2016. Interested in Robots, Automated Planning and Artificial Intelligence. T3chFest cofounder. Working also on the book "Women in Tech Short Stories" (@witsstories).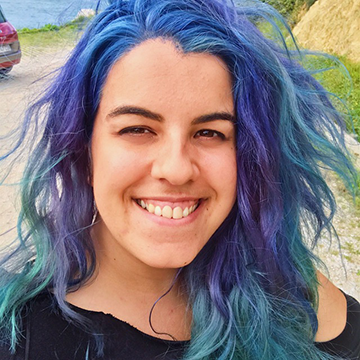 Nerea Luis
---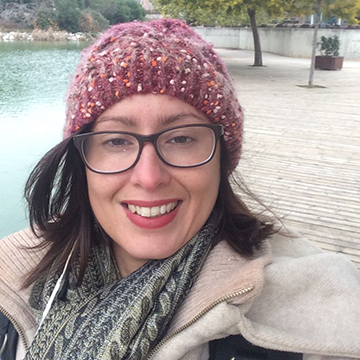 Cindy Marin
Introduccion a Jhipster (ES) (3:00 pm - 4:30 pm)
Jhipster es un generador de código el cual a partir de un modelo de datos es capaz de generar sistemas de información utilizando tecnología de alto nivel empresarial. En el 2017 se ha ganado el JAX Innovation award en el JAX London conference y el Duke's Choice Award en JavaOne 2017. Ahorra mucho tiempo ya que resuelve la integración de diferentes tecnologías que puedes elegir de manera opcional para cubrir un rango grande de arquitecturas. Este workshop tiene el objetivo de crear una aplicación muy simple en Jhipster.
Biography
Cindy es desarrolladora Web, decidió emprender su propia empresa Catwizard (catwizard.io) en el 2007 junto con su también esposo Ernesto. Desde entonces Cindy se ha desarrollado como: Arquitecto de Interfaces de Usuario y Desarrollador de FrontEnd, donde se ha divertido ayudando a sus clientes a resolver diferentes tipos de problemas: Automatizando procesos, diseñando y construyendo soluciones web y móviles, definiendo ideas, escalando servicios etc. Uno de los principales valores que impulsan su empresa es la Innovación, por eso están continuamente experimentando y aprendiendo sobre nuevas tecnologías. Creen en la capacidad de los individuos para aprender y superarse en lo que se propongan y que la Contribución es la mejor manera de generar soluciones que sean útiles y estén al servicio de los demás. Cuando Cindy no esta desarrollando software, le gusta dar paseos en bicicleta por Girona, y pintar al oleo!
---
Web Design and Front-end Development, who and for whom? (EN) (4:30 pm - 5:30 pm)
Have you ever wondered why a website has a specific colour design, different from other? A particularly agressive or naive feel? Specific pictures regarding the topic? You sure have, or have not. I did have, an as I am a newby in this field, I have tons of questions and curiosity facts and doubts about what part of this job relies on the society and the culture of the final users. Because, aren't websites designed and developed for somebody? I would love to know about your opinions and thoughts about this, so if you want to rest from lectures and monologues, come and help me out! No script here, just enthusiasm for sharing knowlegde and experiences :)
Biography
Marta Lobo is a 22 years old - Computer Science and Business Management student. She has already participated in 2017 and 2018 Women Techmakers Madrid, has attended as a scholar to the last edition of the ACM womENcourage here in Barcelona on Sept 2017. She is really implied in the fight for equality in tech, and is one of the ambassadors of the @witsstories book. She has done an internship in Front-end Development at Intelygent, and she is passionate about tech and the impact it has on people's lives. She's seeking to knock down any stigma related to gender or web-modelling, design and development. What would the BEST possible product without the NICEST interface for selling it?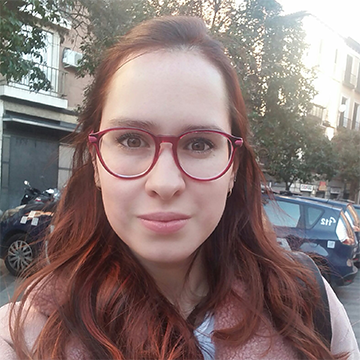 Marta Lobo de Pablos
---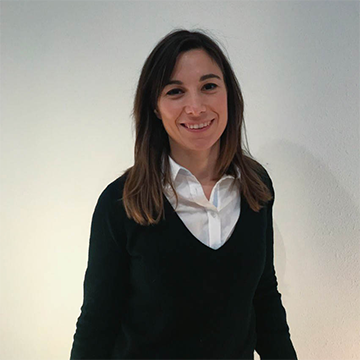 Judit Nieto
Desenmascarando las _women in tech_ - como conciliamos nuestra vida profesional con la personal (ES) (4:30 pm - 5:30 pm)
¿Es posible llevar una vida saludable, disfrutar de tu trabajo, seguir mejorando profesionalmente y sacarle el máximo beneficio a tu tiempo libre mientras disfrutas de lo que realmente es importante para ti? ¿Te preguntas cómo se organizan tus compañeras techies para llegar a todo? ¿Has dado con la clave para llegar a un equilibrio entre trabajo + vida privada y te apetece compartirlo? ¿Te preguntas como se lo hace el resto de tu equipo para hacer todos los cursos de coursera mientras tu apenas has podido sacar tiempo para mirar ese en el que llevas 4 meses apuntada y no has avanzado ni un 10%? Queremos hablar y compartir sobre pequeños trucos, consejos, experiencias que nos ayudan en nuestro día a día y estamos seguras que tu también puedes aportar mucho!
Biography
Judit Nieto (1985, Granollers) es Ingeniera Técnica en Informática de Gestión, Master in Information Technology - Software Engineering specialization, por la Universitat Politecnica de Catalunya. Integrante de Tech&Ladies Barcelona es una apasionada de la ingeniería del software, de la fotografía, la gastronomía, los viajes, la vida saludable, las manualidades... Vamos! Lo que viene siendo un culo inquieto! Desde que tenía uso de razón quería saber como funcionaban los ordenadores. Nunca entendió ni aceptó un "no, esto es para chicos".